Enabling Innovation Through Master Data Management
Master Data Management is one of the most important steps towards meaningful, data-driven decision making. The Journey typically begins with the creation of master data, which is mostly unique, current data spread across the organization. MDM puts in place a system of business processes and components In order to create, manage, and share master data across the enterprises and external entities by applying relevant.
Over 40 successful MDM project implementations across several industry verticals and around the globe we have created a unique "light weight MDM" accelerator using Talend's Data Fabric Platform combined with our own Data Insights Platform.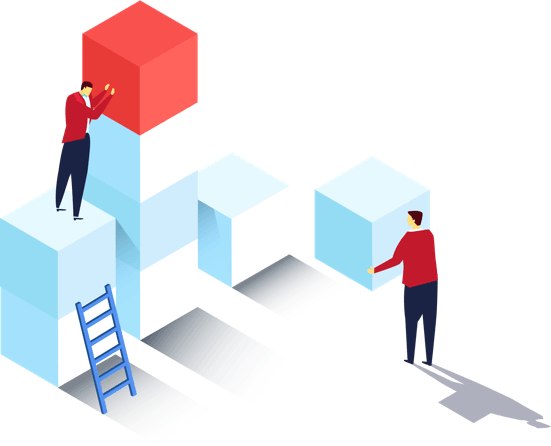 Master Data Management Challenges
Unreliable enterprise data management can have a adverse affect on businesses in a multitude of ways. Master data management is essential for enterprises to improve the quality and consistency of data sources. Typical business challenges for MDM include:
Integrating data across sources and silos

Data quality standards to help deduplicate and standardize data and improve the overall quality of critical data elements (Golden Records)

Creating Golden Records to match, merge, and survival lineage and governing master data
Our Expertise
Leverage our expertise, services, and solutions, Artha can help with your MDM initiatives to take your business success to the next level
Artha has delivered MDM solutions using the party model to combine several relationships between entities such as customer, supplier, employee, sales representative, etc. We have also provided a multi-domain approach by logical separation of MDM model relevant for each domain such as customer, product, asset, location, etc.
Artha's experience with implementing MDM in several industry verticals across a multi-domain approach to extend the same solutions to several MDM domains. Our solution is designed and deployed using Talend's Data Fabric along with Amurta's Data Insights Platform for effective master data management. DIP is used to edit golden records, view hierarchy, manage the relationships, review, and correct records.
We have helped many enterprise level organizations create world-class MDM solutions with our highly scalable solutions that span multiple data domains.
Enable a single version of the truth across your enterprise with our Master Data Management services
Client Story
Artha's Award Winning
World's Fastest MDM Rollout
Cleansing and consolidating consumer data enables us to deliver the kind of personalized experience today's consumers deserve and expect. – Steve Brennan, Vice President, Data Strategy and Analytics, Carhartt, Inc
Empower Your Enterprise Data Through Our MDM Services and Solutions
With our Master Data Management services and solutions, we can help your enterprise optimize your business, improve customer relationships, and drive ROI. Connect with us today to initiate your journey to improving business with data-driven insights.