In recent years, the hospitality world has undergone a substantial transformation. With the hotel industry increasing at a fast pace and becoming more competitive, providing quality service to customers is critical for these establishments. The hospitality industry is constantly evolving to meet customer demands of more lucrative investments.
Hotels need to proactively respond to emerging challenges such as competitive dynamics, customer and market expectations, data use and integration, recruitment and retention, and risk management. Transformation and automation of hotel food and accommodation services is imperative, but the system as it currently exists is incapable of keeping up with the industry growing at such an exponential rate.
To consistently provide excellent service to constantly evolving customers, there is an emphasized need to be more giving and welcoming. Hotels need to become more customer-centric and efficient, and to do so, they need an experienced provider that can deliver measurable results for online ordering, social monitoring, customer analytics, consumer insights, supply chain optimization, and store and restaurant operations.
Sustainability: improving brand image and cost-efficiency
Innovative Technology: streamlining processes with mobile technology
Personalizing experiences for clients
Higher customer expectations
Marketing and reputation management
Remaining competitive in the era of Airbnb
Loyalty programs
On-The-Go: Accelerating Mobile Enablement
On-The-Go: Flexible and Comprehensive Booking System 
Increased smartphone usage makes it imperative for hoteliers to offer mobile booking services to their consumers. These bookings are directed through our client's reservation system, previously unable to scale to the accessibility requirements of the mobility era. The features of the system resided in different systems and were not easily available to consumers on-the-go. In order to maintain their position in the hospitality industry, they must improve their reservation system.
The application offered our hospitality client a comprehensive suite of common capabilities for consumer-oriented mobile devices. The application offers flexibility by allowing the client's customers to configure their view and meet branding, language, and layout requirements. The architecture is scalable, so it enables applications to be added without any code changes, reducing time to deliver new applications while lowering maintenance costs. The application enhances the customer booking experience with information about hotels and location details available on-the-go. 
Events Booking Optimization
Optimized Conference Room Bookings 
The customer wanted the events booking application to support large customers in the process of planning an event and booking necessary facilities, such as rooms and conference halls. The existing application was inefficient with limited international expansion. So, the customer could not catch up to the market average to make cost savings and to generate revenue.
Artha Solutions optimized the application to interface with web and mobile applications. The internal reservation center, hotels, travel agencies, and online comparison sites – encompasses around a hundred critical applications operating 24×7. We offered a full-fledged booking system with the facility to book additional services such as catering, equipment, etc. The application enabled users to seamlessly manage all previously registered events, change, save, and use them for further purposes. 
Robust Property Management System
Multi-Property Management System with a wide range of features 
The customer has more than 5,500 properties across the globe in different time zones. Larger properties require solutions with a wider range of modules other than the basic reservation, front office, and housekeeping. The system must facilitate the option of group bookings, have POS-services, a multi-property management system, back-office management, revenue management, sales, and marketing functionality.  As a result, the customer has dozens of apps attached to the system which are difficult to manage and integrate.
Artha eased the complexity with our new generation property management system that switched towards cloud and open API platforms. The system lead to a better connection between different modules and sufficiently improved the speed and quality of data exchange. Our AI and Data Science powered solution offered better business intelligence, increased revenue, and improved guest service. 
Why Artha?
Explore our health industry services and solutions and leverage them to help you address today's challenges.
Artha, with its in-depth domain expertise and experience in integrating different processes, enhances your business into a data enterprise and integrates systems across your properties and business functions. Artha helps restaurant organizations craft a unified, new generation solution to increase revenue, improve operational efficiency, and manage risk. 
Business intelligence and analytics play a key role in addressing revenue impact and operational problems. Given the proper information, the ability for people to provide accurate reports helps them increase revenue.
---
We empower enterprises to transform as a digital enterprise by helping with our digital, data management, data governance, analytics and cloud services and solutions.
Digital Transformation
Data Management
Data Governance
Data Analytics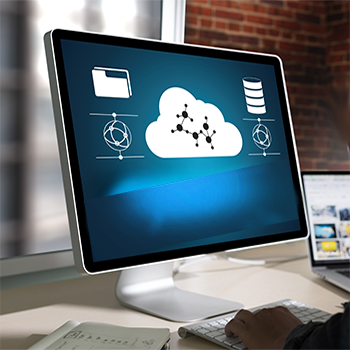 Cloud