Industries > Healthcare
Empowering Healthcare Organizations With Data-Driven Insights
Artha Solutions unifies data across entire healthcare organizations to deliver a single source of truth, enabling data-driven decisions, increasing cost efficiencies, and paving the way for a future built on innovation. Our analytics platform processes not only traditional clinical and claims data, but also covers financial and operational data, supply chain, human resources, administrative, and operational functions. Artha's predictive analysis is powered by Artificial Intelligence (AI) and targets patients who require early intervention and delivers decision support at the point of care. AI and the Machine Learning (ML) applications underneath it are used to recognize patterns in the given data, which raise a flag regarding outbreaks and spot vulnerable patients in large data sets.
With Artha by your side, you're not just getting best-in-class data management technology solutions and services, you're also benefiting from a team of seasoned experts committed to helping you develop the right data strategy, collect the data you need, manage data as a secure asset, conduct analyses that surface insights, and get this knowledge in the hands of those who need it most. The ability to act and resolve problems quickly, using the right process technology, and laying the foundation for a successful future are all considered and accessed with Artha's Cloud First approach.
HealthCare Data Integration
As the amount of healthcare data increases, the ability to find beneficial insights has become challenging. In today's digital healthcare world, effective analytics have massive potential to improve decision-making and ultimately transform the patient experience. The services at Artha solutions enable healthcare organizations to easily integrate and share data between systems such as labs, radiology systems, payers, hospitals, HIEs, and others using HL7 standards. At Artha, we have established our impeccable reputation in the data management industry by solving the most complex client challenges, using vendor-agnostic tools to standardize, cleanse and integrate data from disparate sources, creating meaningful insights that empower decision-making from preventative care and disease management to population health.
Master Patient Data Across Silos
To meet rising patient expectations for engagement, experience consistency, and always-on accessibility, healthcare organizations need to build a true 360◦ view of their patients, members, and providers to deepen high-value relationships between providers and patients, and between health plans and its members. These experiences must be relevant for all healthcare consumers of all ages to help them be active participants in managing their lifestyle and care. Artha's Health Solutions enhance many healthcare organizations' ability to collect, normalize, and store data from multiple clinical systems and provide a single source of truth across the ecosystem. Our platform provides an integrated data repository and a community-wide view of the patient.
Health Information Exchange (HIE)
Explore the opportunity for deeper adoption and HIE usage to solve "pain points" for practice in obtaining patient information and proactively supporting office visit. With cost-effective interoperability and master data management implementation, healthcare organizations can connect to and exchange data with providers and organizations across the healthcare continuum. Get rid of faxing and manual workflows, engage in office diagnostic services, and trade data with services on the local and national scale. Artha solutions use case-specific implementation has helped a large health plan organization in Massachusetts seamlessly exchange health information securely, implement custom business process workflows, and connect disparate systems across your patient's entire spectrum of care. Improve the quality of patient care and experience by leveraging data-driven clinical decision support and quality metrics to create effective care management processes and drive positive outcomes.
Meaningful Insights at Scale
Healthcare IT and data engineers should architect and implement an intelligent data management solution that addresses issues surrounding data quality and governance to be able to deliver value and scalable results. As always with the healthcare lack of master data for a member, patient and providers continue to trouble healthcare organizations as strive to provide quality care. Artha has helped healthcare organizations develop and realize these data management goals.
Electronic Data Interchange (EDI)
In this new age of healthcare, patient experience is vital. Patients now expect healthcare providers to give them the same level of service they get with other industries. Ease of use, convenience, cost transparency, and patient communication should be at the top of mind for physicians. It is essential to establish a connection with payers and patients for a healthcare practice to thrive. For example, tracking insurance program status can be complex given the constantly changing statuses of clients plans, eligibilities, and benefits.
Quality Improvements and Healthcare Analytics
Even though its hard to find two identical healthcare organizations, all of them experience very similar data challenges. A mid-sized hospital has more than 20 disparate systems collecting vast amounts of financial, clinical, and operational data daily. Understanding the relationships complex data can share is challenging. With the use of powerful analytics, many aspects of healthcare organizations can gain unmatched insights. The Artha Solutions platform and services are designed to unlock the analytical potentials of healthcare organizations, empowering everyone to generate insight. Learn how Artha helped a Missouri based health system transform its data practice.
Applied AI for Improved Patient Outcomes
Large amounts of information comprised of both structured and unstructured data is available in most hospitals' electronic systems. This information can be unlocked, extracted, and used to help develop and train Artificial Intelligence (AI) solutions for decision support and enhanced operational efficiencies. We believe the core purpose is to support and improve operational efficiencies in healthcare and not to replace people. Leveraging our expertise working with big data of different varieties and volume, our data scientists have been successful in transforming health service delivery through predictive and prescriptive analytics. Artha Solutions brings its experience from helping an urgent care provider leverage the benefits of AI and Machine Learning (ML) in a transparent and sustainable way. Find out how you can take advantage of our services to increase operational and clinical outcomes.
Why Artha?
Explore our healthcare industry services and solutions and learn how to leverage them to help you address today's challenges.
Transform and standardize mission critical data to HL7, SFIR, 834-Change for optimal interoperability and HIE

Enable HIPAA compliant enterprise data governance strategy specific to your use case

Improve data quality and portability

Speed up analytical performance to subsequently help improve company efficiency, guard, and availability

Leverage existing architecture to extend the solution to support new strategic objectives
---
We empower enterprises to transform as a digital enterprise by helping with our digital, data management, data governance, analytics and cloud services and solutions.
Digital Transformation
Data Management
Data Governance
Data Analytics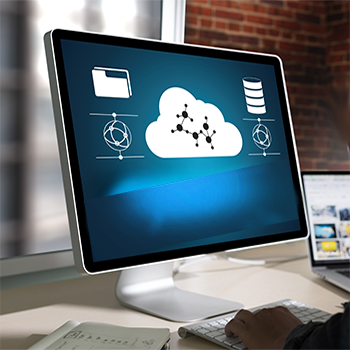 Cloud