For a long time, the utilities industry was not significant in terms of attracting new customers. Merger and globalization have changed that, as the industry transforms into a more dynamic market-driven environment with fewer but larger companies.
The energy and utility industries are undergoing a large-scale transformation through data science technologies such as predictive analysis. Power grids are getting intelligent every day with the induction of data science. Electric power sources are starting to get more prominent and there is a spike in the amount of choices customers have. One of the technological drivers that has impacted this is the emergence of big data and analytics which play a pivotal role in the industry.
Privatization and deregulation have resulted in enormous changes in the utilities sector. The descent of nationalized providers has opened a highly competitive utilities marketplace. Because of this many utilities companies are working towards improving their performance metrics to trump their competitors. They need to juggle all of this while staying compliant!
Key Advantages of Data Management and Data Analytics in the Power and Utility Industries
Efficient and Accurate Forecasting
Data analytics is used to accurately predict the energy consumption which will influence dynamic pricing. It plays an important role in forecasting power generation, especially for renewable energy sources, such as solar and wind, which get impacted due to changing weather conditions.
Energy Efficiency
Data can be analyzed and used to help design electrical devices that help reduce power requirements. Energy efficiency plays an important role in reducing carbon emissions and also various other issues like equipment efficiency issues and insulation problems, as well as improvements in operational areas. Because to this, companies will be able to project their energy consumption and see potential energy savings.
Site Selection
The integration of all the data, whether its energy consumption or weather data, can help identify where renewable power generation devices should be installed. This improves energy efficiency as well as power output. By including geographical information data from satellites or LiDAR (light detection and ranging) GIS data helps in spatial (three dimensional) planning.
Power Generation Planning
With the use of analytics, many utility companies can improve their power planning. It can be very useful to identify the two key decision-making processes in power generation – power planning and dispatching of the economic load. It becomes easier to make decisions regarding energy demand after a decent amount of data is collected.  Once this data has been gathered from multiple sources, there are numerous models run on top of that data to arrive at power planning. By economic load dispatch, we mean matching energy demand with the optimal power supply from the grid over a specific time frame.
Why Artha?
Explore our utilities industry services and solutions and leverage them to help you address today's challenges
---
We empower enterprises to transform as a digital enterprise by helping with our digital, data management, data governance, analytics and cloud services and solutions.
Digital Transformation
Data Management
Data Governance
Data Analytics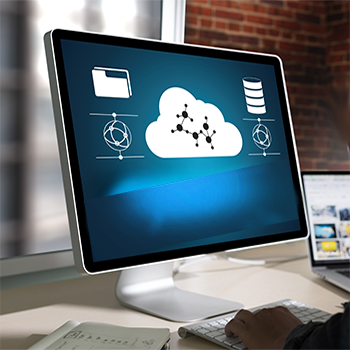 Cloud