Enabling innovation through enterprise data management
Data is growing exponentially, to get most out of the data having an effective Enterprise data management is the way forward, it also improves business readiness as it gives refreshed data to the people who need it most, when they need it most. The idea of Enterprise Data Management, deprived of a considerable amount of popularity, comes down to the fundamental procedures of securing, validating, keeping up, and scattering significant enterprise data with negligible time and cost while accomplishing the defined level of exactness and quality necessary.
Artha Solutions provides Enterprise Data Management (EDM) implementation services for organizations to manage and process data of various types and formats, including the data from legacy to the latest forms of internal or external sources. It is very important to have a deep understanding of the relationship between the user and their information. Our consultants drive excellent user experiences by developing outstanding applications using generic functions. Effective EDM is no easy feat and can only be accomplished by fully understanding your data and implementing an intelligent EDM strategy – this is where Artha can help you!
Modern Data Architecture
The need for data to be stored, retrieved, and processed in real-time – faster and more efficiently is more important today than ever before. Legacy data warehouse structures are simply not up to this task, which needs more robust modern data architectures. Artha brings the expertise with modern data architecture combined with cloud, Hadoop, Spark, Machine Learning, and Artificial Intelligence expertise to provide cognitive data insights.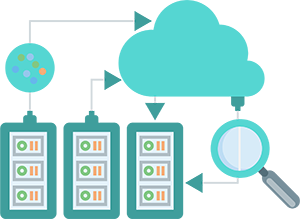 Master Data Management
MDM is a system approach of business processes and technology components used for creating, managing, and sharing the master data across the enterprise and to external entities by applying relevant business policies.
Data Integration
Data is growing exponentially across various systems within most organizations troday. Effective data integration solutions are necessary to be able to integrate and turn the data into an asset. Artha, in partnership with Talend, AWS, and Azure enable our customers to connect to thousands of data points. We have great ideas around using Hadoop ecosystems and Spark engines to be able to derive meaningful insights from the data.
Application Integration
Application integration is a new standard in the use of technology and services enabling business to simplify and automate business processes. Artha's expertise in application integration helps businesses reduce overall costs, enable greater information exchange, and design and implement seamless application integration strategies.
Data Governance
Data governance defines how data is organized within a broader data management strategy and a critical component in any data management strategy. Data governance is an application of policies, people, processes, and technology used to create a consistent record of an organization's data.
Data Quality
Poor quality of the data is something the organizations cannot afford as it effects business decision making and planning. Artha implements robust data collection procedures by defining proper fields and layers and storing it in a secure, accessible form. Data quality is not just having the quality data but rather to establish desired business outcomes which is driven by this quality data.
Dev Ops
Devops is a modern-day practise that brings the development team and the operations team on a single platform.
Artha's implementation of CICD in various organizations have proved that time spent for designing, testing, and deploying source code could be drastically reduced. Artha's expertise to build a CICD pipeline using automation tools such as Jenkins, AWS Code Build, Azure DevOps, Atlassian Bamboo along with containerization techniques and serverless deployment using AWS ECS, Fargate, Azure Kubernetes Services.
Need help with Enterprise data management services and solutions
Schedule a meeting with our data management experts who have worked with many clients to accelerate their digital transformation journey.